Easy to follow guide on ordering this wonderful device
Over the last 10 years we have become a major supplier, indeed one of the few US based suppliers, of diesel exhaust purifiers and exhaust scrubbers. These innovative products have helped us live healthier lives and improved our productivity. Without them, many construction projects just couldn't be built. Yet many people are confused about how to order them. But Foley can make it easy for you. Here is all you need to do.
Diesel Exhaust Scrubbers: Four Easy Steps
Call us toll free at 800.233.6539 or, internationally, at 508.753.2979 and we will email you some general information about our diesel exhaust scrubbers and purifiers. This information package will contain some graphs showing the expected benefits. You might want to also look at our Tech Tip #26, Foley Engines Clean Air Tech Tip.
Let us know if you want the permanently mounted combination muffler/purifier or a one that installs with a clamp at the end of the tail pipe. There are pros and cons to each but most people order the clip on style for quicker shipment and to save perhaps $500.
If you wanted a combination muffler/purifier let us know the make and model of the machine you want to install it on as well as the existing muffler part number. For example, if you have a skid steer loader, you would advise that you had a Bobcat Model 843 (with a part number of 6559979).
If you wanted the equally good (but less expensive clip on style) just let us know the horsepower of the engine and the OD of the tail pipe. If you don't know the horsepower of your engine, just give us the make and model of the machine instead and we can figure the rest out for you.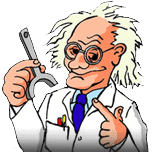 Written by Dr. Diesel
Knowledge is power. Power to build ties to engine users. To build a relationship with our customers, we share with you our 105 years of knowledge in many ways. We have this special section called "Ask Dr. Diesel™" where you can pose questions about engines, transmissions, industrial hand clutches, exhaust scrubbers, etc.