remanufactured engines for sale
Remanufactured Diesel Engines For Sale
Remanufactured Diesel Engines
Foley has fully dyno tested remanufactured engines in stock! Engines from Foley are fully tested before shipment and come with a full manufacturer warranty. These are not your regular used diesel engines for sale, these are re-manufactured engines with a warranty. All our remanufactured engines are fully tested before we ship them out to ensure manufacturer specifications. Check out our engines below and contact our team for more info using our short form.
Ford 300 / CSG649i Remanufactured Engine
Our Ford 300 factory remanufactured engines, known as the CSG649i Series were manufactured by Ford between 1975 and 1998, feature quality components and machining designed for severe duty industrial use. These factory remanufactured engines are complete (from the valve cover down through the center sump oil pan) and include the correct industrial-style hardened timing gears. They feature hypereutectic high silicone coated pistons with chrome moly piston rings, all new premium stellite valves (suitable for high temperature dry fuel such as propane and natural gas), and a new high volume industrial oil pump with pickup tube. A new valve cover is also included. Why would you want to use a refurbished valve cover with your newly remanufactured engine?
Ford 460 / LSG875i Remanufactured Engine
The Ford LSG875i / Ford 460 industrial engine has been widely used in generator set applications over the years. This engine is commonly found in Kohler and Onan generators. The Ford LSG875i engine is a rugged performer and factory remanufactured engine to replace the Ford 460 are readily available.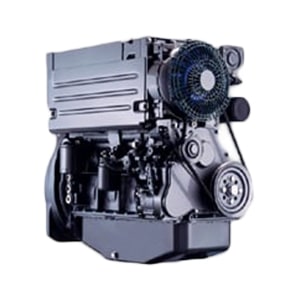 Deutz BF4M2011 Remanufactured Engine
Foley Industrial Engines stocks factory remanufactured Deutz engines for a fraction of the OEM price. Whether you have a Deutz BF4M2011 in a skid steer or a Deutz BF4M1012C in a screening plant we have a factory remanufactured engine for you. Call us today at 800.233.6539 to take advantage of this great offer.
Foley Engines proudly offers replacement engines and parts for diesel industrial engines. With over 20,000 square feet of engines and engine parts, we're confident that we have you covered. We stock remanufactured Ford engines and are ready to ship.
We believe that Tech Support Matters™. Upon completion and final assembly, these engines are tested, and a heat tab applied to the cylinder head to record any period of overheating. The engine is shipped with a industrial engine workshop manual, an engine installation checklist, extra oil filters, two spray cans of touch up paint, and a container of zinc additive for the valve train break-in period. During the installation period we suggest that the radiator be cleaned and tested, and a new water pump and thermostat be installed.
All in all, this is a superior quality, true industrial engine. Ready for a long, productive life. This engine has a six month warranty from the date of the invoice and is limited to $250 in labor.