Running a Wisconsin VH, VG or V465 engine? Having trouble finding parts for the Wisconsin charging system? With Wisconsin a shadow of its former self, finding parts can be a challenge. We can help.
While the commonly used YJ68 rectifier and YJ60 regulator are obsolete and no longer available, we have a solution. We have a new, OEM quality, replacement stator and a combination rectifier and regulator which replaces the YJ68 and YJ60. To install, you simply drill a hole in the shroud to insert the module to cool it.
Concerned about amp output? Don't worry. This new system will provide charging equal to the original system. The magnets in the flywheel dictate the number of amps coming out. Still concerned? We have high-output Pertronix ignition wires for you as well!
We hope that this Dr. Diesel™ Tech Tip has been helpful.
If you need other parts for your Wisconsin engine, check out our website store!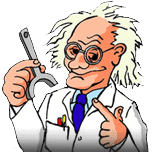 Written by Dr. Diesel
Knowledge is power. Power to build ties to engine users. To build a relationship with our customers, we share with you our 105 years of knowledge in many ways. We have this special section called "Ask Dr. Diesel™" where you can pose questions about engines, transmissions, industrial hand clutches, exhaust scrubbers, etc.